Design & Product Testing at Sweepovac
At Sweepovac, our commitment to quality starts with design. Each Sweepovac product takes three years from concept through to finished article. We go through a process of continued prototyping with the customer experience tested at each stage.
Our goals are two fold. To ensure that functionality is intuitive, and that complexity is designed out to ensure a long maintenance free life.
Triple Lock Quality Testing
All our products go though a triple lock quality testing process.
Stage 1 – each and every machine is inspected and tested on the production line by our own test engineer.
Stage 2 – Samples from each production run are put through 20,000 cycles at the factory which is equivalent to a 20 year life usage
Stage 3 – Random samples are further tested to 20,000 cycles at our headquarters in Ireland.
We apply lean six sigma principles to our manufacturing process to ensure that quality is embedded and continually improving. We have traceability on every component back to the original supplier.
Quality Testing Demonstration Video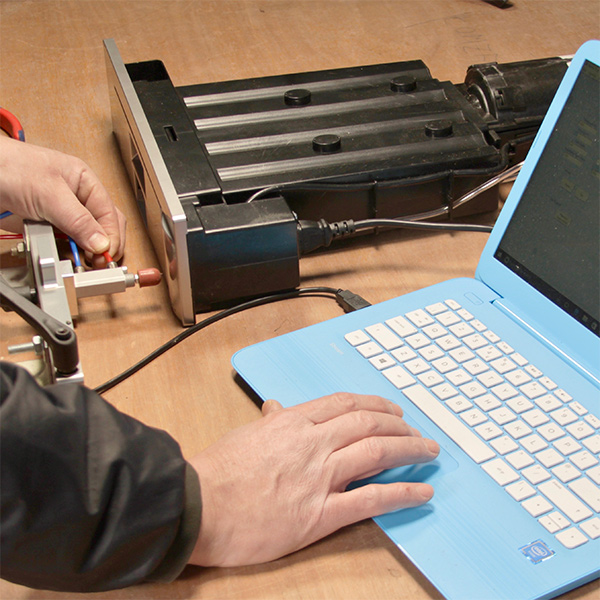 We carry full compliance for multiple international markets including:
CE for Europe
GS for Germany
MET for the USA and Canada
SAA – for Australia and New Zealand
FCC for low voltage appliances

If you dont have it, get it.
Its awesome. My wife and I love this new addition. Easy to install and enough power to suck up everything we put in front of it.
I love them
I have installed many of these units and they all have worked great. I am a contractor that remodels kitchens, I always include these vacuums as a surprise extra at the end of a project. Clients always smile and show everyone. Works perfectly for me.
Well made. Easy to install and use
This thing is great. I had no problem installing it - very easy. It has great suction and the entire family loves it. Easy to replace the filter.
Great for the kitchen!
This little guy is awesome! If you don't have a central vac system, this is the perfect alternative to provide a vacuum feature in the kitchen.
Love it
Perfect for hardwood floors that you constantly have to sweep. It was fairly easy to install and I was using it within an hour. I saw this product on the today show and I knew I had to have it. I recommend this to all that have hard floors.