[et_pb_section fb_built="1″ _builder_version="3.19.6″ background_image="https://www.sweepovac.com/wp-content/uploads/2019/01/HandVacBanner2-opt.jpg" background_position="bottom_center" custom_padding="506px||7px||false|false"][/et_pb_section][et_pb_section fb_built="1″ _builder_version="3.0.47″ custom_padding="26px|0px|0px|0px|false|false"][et_pb_row custom_padding="11px|0px|3px|0px" _builder_version="3.0.93″][et_pb_column type="4_4″ _builder_version="3.0.47″ parallax="off" parallax_method="on"][et_pb_text _builder_version="3.0.93″ text_font="PT Sans|||on|||||" text_font_size="52px" header_font="PT Sans|300|||||||" header_font_size="52px" text_orientation="center" custom_margin="0px||20px|" custom_padding="0px|0px|0px|0px"]
 SWEEPOVAC HANDVAC 8K
ONE OF THE MOST POWERFUL HANDHELD VACUUMS ON THE MARKET TODAY
[/et_pb_text][/et_pb_column][/et_pb_row][et_pb_row custom_padding="16px|0px|27px|0px" _builder_version="3.0.47″ background_size="initial" background_position="top_left" background_repeat="repeat"][et_pb_column type="1_3″ _builder_version="3.0.47″ parallax="off" parallax_method="on"][et_pb_image src="https://www.sweepovac.com/wp-content/uploads/2019/01/HandVacDrawer.jpg" _builder_version="3.19.6″]
[/et_pb_image][et_pb_text _builder_version="3.19.6″]
Clean those awkward nooks and crannies
[/et_pb_text][/et_pb_column][et_pb_column type="1_3″ _builder_version="3.0.47″ parallax="off" parallax_method="on"][et_pb_image src="https://www.sweepovac.com/wp-content/uploads/2019/01/HandVac-dog-opt.jpg" _builder_version="3.19.6″]
[/et_pb_image][et_pb_text _builder_version="3.0.93″]
Soft pet grooming tool gently removes loose hair
[/et_pb_text][/et_pb_column][et_pb_column type="1_3″ _builder_version="3.0.47″ parallax="off" parallax_method="on"][et_pb_image src="https://www.sweepovac.com/wp-content/uploads/2019/01/HandVacCar-opt.jpg" _builder_version="3.19.6″]
[/et_pb_image][et_pb_text _builder_version="3.19.6″]
Tools to help quickly clean the car
[/et_pb_text][/et_pb_column][/et_pb_row][/et_pb_section][et_pb_section fb_built="1″ _builder_version="3.0.93″ custom_padding="0px||30px|"][et_pb_row _builder_version="3.0.47″ background_size="initial" background_position="top_left" background_repeat="repeat"][et_pb_column type="1_2″ _builder_version="3.0.47″ parallax="off" parallax_method="on"][et_pb_text _builder_version="3.0.93″]
Powerful suction – with a range of tools
The Sweepovac 8K is compact and easy to use, it is outstanding for quick household cleaning tasks. It is robust, tough and designed for busy families and those who want a hand-held vacuum with the power to really clean. 
Clean those awkward nooks and crannies, give the stairs a once-over or quickly clean the car. The Sweepovac 8K Hand Held comes with a selection of tools to cover all jobs, including our unique pet-grooming tool.
Our unique pet grooming tool is included as standard. It's soft rubber bristles gently groom and remove loose hair from your dog or cat. Unique to Sweepovac this is an excellent way to manage pet hair.
No nonsense convenience is the hallmark of the Sweepovac 8K.
Bag-less and very easy to empty. Just one click of a button and the sweepings are disposed of. Our special stainless steel filter will last for years and can be washed again and again.
For solid vacuum power.
For convenience                     The Sweepovac 8k Hand Held is unrivaled.
For controlling pet hair
[/et_pb_text][/et_pb_column][et_pb_column type="1_2″ _builder_version="3.0.47″ parallax="off" parallax_method="on"][et_pb_image src="https://www.sweepovac.com/wp-content/uploads/2019/01/Handvac-with-tools-opt-3.jpg" _builder_version="3.19.6″]
[/et_pb_image][/et_pb_column][/et_pb_row][/et_pb_section][et_pb_section fb_built="1″ _builder_version="3.0.93″ background_color="#e2e2e2″ border_width_top="2px" border_color_top="#cccccc" custom_margin="0px||0px|" custom_padding="0px||0px|"][et_pb_row use_custom_gutter="on" gutter_width="2″ custom_padding="0px||0px|" custom_margin="0px||0px|" padding_top_1="5px" padding_top_2="5px" padding_bottom_1="5px" padding_bottom_2="5px" _builder_version="3.0.93″][et_pb_column type="1_2″ _builder_version="3.0.47″ padding_bottom="5px" padding_top="5px" parallax="off" parallax_method="on"][et_pb_slider show_pagination="off" admin_label="Slider-HP" _builder_version="3.16″ background_color="#e2e2e2″ custom_margin="0px||0px|" animation_style="slide" animation_direction="left" animation_duration="900ms" auto="on" auto_speed="8000″ show_inner_shadow="off" button_text_size__hover_enabled="off" button_one_text_size__hover_enabled="off" button_two_text_size__hover_enabled="off" button_text_color__hover_enabled="off" button_one_text_color__hover_enabled="off" button_two_text_color__hover_enabled="off" button_border_width__hover_enabled="off" button_one_border_width__hover_enabled="off" button_two_border_width__hover_enabled="off" button_border_color__hover_enabled="off" button_one_border_color__hover_enabled="off" button_two_border_color__hover_enabled="off" button_border_radius__hover_enabled="off" button_one_border_radius__hover_enabled="off" button_two_border_radius__hover_enabled="off" button_letter_spacing__hover_enabled="off" button_one_letter_spacing__hover_enabled="off" button_two_letter_spacing__hover_enabled="off" button_bg_color__hover_enabled="off" button_one_bg_color__hover_enabled="off" button_two_bg_color__hover_enabled="off"][et_pb_slide use_bg_overlay="off" use_text_overlay="off" _builder_version="3.16″ button_text_size__hover_enabled="off" button_one_text_size__hover_enabled="off" button_two_text_size__hover_enabled="off" button_text_color__hover_enabled="off" button_one_text_color__hover_enabled="off" button_two_text_color__hover_enabled="off" button_border_width__hover_enabled="off" button_one_border_width__hover_enabled="off" button_two_border_width__hover_enabled="off" button_border_color__hover_enabled="off" button_one_border_color__hover_enabled="off" button_two_border_color__hover_enabled="off" button_border_radius__hover_enabled="off" button_one_border_radius__hover_enabled="off" button_two_border_radius__hover_enabled="off" button_letter_spacing__hover_enabled="off" button_one_letter_spacing__hover_enabled="off" button_two_letter_spacing__hover_enabled="off" button_bg_color__hover_enabled="off" button_one_bg_color__hover_enabled="off" button_two_bg_color__hover_enabled="off"]
[/et_pb_slide][et_pb_slide use_bg_overlay="off" use_text_overlay="off" _builder_version="3.16″ button_text_size__hover_enabled="off" button_one_text_size__hover_enabled="off" button_two_text_size__hover_enabled="off" button_text_color__hover_enabled="off" button_one_text_color__hover_enabled="off" button_two_text_color__hover_enabled="off" button_border_width__hover_enabled="off" button_one_border_width__hover_enabled="off" button_two_border_width__hover_enabled="off" button_border_color__hover_enabled="off" button_one_border_color__hover_enabled="off" button_two_border_color__hover_enabled="off" button_border_radius__hover_enabled="off" button_one_border_radius__hover_enabled="off" button_two_border_radius__hover_enabled="off" button_letter_spacing__hover_enabled="off" button_one_letter_spacing__hover_enabled="off" button_two_letter_spacing__hover_enabled="off" button_bg_color__hover_enabled="off" button_one_bg_color__hover_enabled="off" button_two_bg_color__hover_enabled="off"]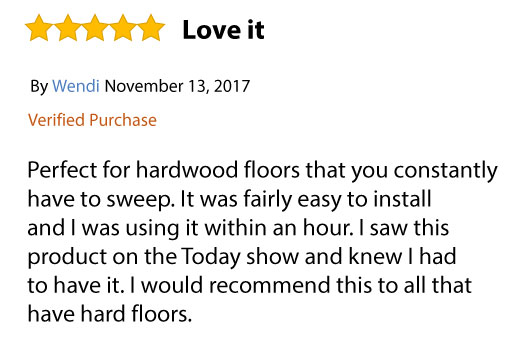 [/et_pb_slide][et_pb_slide use_bg_overlay="off" use_text_overlay="off" _builder_version="3.16″ button_text_size__hover_enabled="off" button_one_text_size__hover_enabled="off" button_two_text_size__hover_enabled="off" button_text_color__hover_enabled="off" button_one_text_color__hover_enabled="off" button_two_text_color__hover_enabled="off" button_border_width__hover_enabled="off" button_one_border_width__hover_enabled="off" button_two_border_width__hover_enabled="off" button_border_color__hover_enabled="off" button_one_border_color__hover_enabled="off" button_two_border_color__hover_enabled="off" button_border_radius__hover_enabled="off" button_one_border_radius__hover_enabled="off" button_two_border_radius__hover_enabled="off" button_letter_spacing__hover_enabled="off" button_one_letter_spacing__hover_enabled="off" button_two_letter_spacing__hover_enabled="off" button_bg_color__hover_enabled="off" button_one_bg_color__hover_enabled="off" button_two_bg_color__hover_enabled="off"]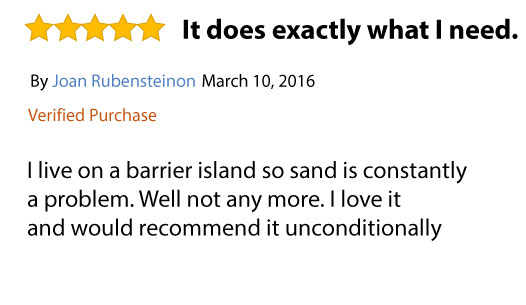 [/et_pb_slide][et_pb_slide use_bg_overlay="off" use_text_overlay="off" _builder_version="3.16″ button_text_size__hover_enabled="off" button_one_text_size__hover_enabled="off" button_two_text_size__hover_enabled="off" button_text_color__hover_enabled="off" button_one_text_color__hover_enabled="off" button_two_text_color__hover_enabled="off" button_border_width__hover_enabled="off" button_one_border_width__hover_enabled="off" button_two_border_width__hover_enabled="off" button_border_color__hover_enabled="off" button_one_border_color__hover_enabled="off" button_two_border_color__hover_enabled="off" button_border_radius__hover_enabled="off" button_one_border_radius__hover_enabled="off" button_two_border_radius__hover_enabled="off" button_letter_spacing__hover_enabled="off" button_one_letter_spacing__hover_enabled="off" button_two_letter_spacing__hover_enabled="off" button_bg_color__hover_enabled="off" button_one_bg_color__hover_enabled="off" button_two_bg_color__hover_enabled="off"]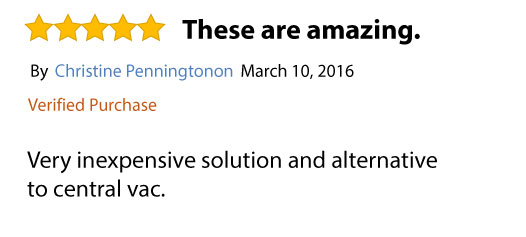 [/et_pb_slide][et_pb_slide use_bg_overlay="off" use_text_overlay="off" _builder_version="3.16″ button_text_size__hover_enabled="off" button_one_text_size__hover_enabled="off" button_two_text_size__hover_enabled="off" button_text_color__hover_enabled="off" button_one_text_color__hover_enabled="off" button_two_text_color__hover_enabled="off" button_border_width__hover_enabled="off" button_one_border_width__hover_enabled="off" button_two_border_width__hover_enabled="off" button_border_color__hover_enabled="off" button_one_border_color__hover_enabled="off" button_two_border_color__hover_enabled="off" button_border_radius__hover_enabled="off" button_one_border_radius__hover_enabled="off" button_two_border_radius__hover_enabled="off" button_letter_spacing__hover_enabled="off" button_one_letter_spacing__hover_enabled="off" button_two_letter_spacing__hover_enabled="off" button_bg_color__hover_enabled="off" button_one_bg_color__hover_enabled="off" button_two_bg_color__hover_enabled="off"]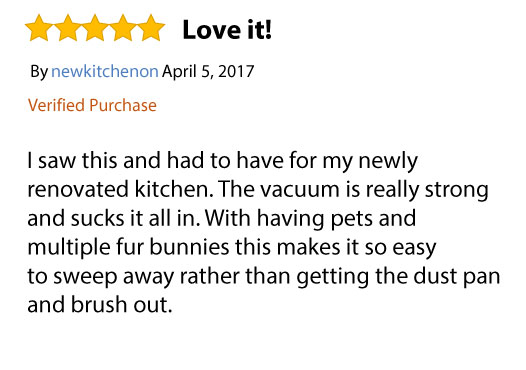 [/et_pb_slide][/et_pb_slider][/et_pb_column][et_pb_column type="1_2″ _builder_version="3.0.47″ padding_bottom="5px" padding_top="5px" parallax="off" parallax_method="on"][et_pb_text _builder_version="3.0.93″ text_font_size="26px" header_2_font="|||on|||||" header_2_font_size="28px" header_3_text_align="left" custom_padding="170px|||"]
What our customers think
[/et_pb_text][/et_pb_column][/et_pb_row][/et_pb_section]